iDeals Virtual Data Room
Overall Rating:
Pricing Model:
Being one of the most popular providers iDeals data room offers a huge variety of useful features and a immaculate security keeping your information safe.
Going through the list of clients of this provider you will find some really big and famous brands. And once you try this service you will understand why those brands have trusted their sensitive information to the data room by iDeals. The main reason why is a powerful security system. This provider doesn't only protect its servers from malicious actions. It goes an extra mile giving users an opportunity to protect their information even better. Here you will have a feature that allows you to put watermarks on your documents. Also, iDeals has a unique feature called "Fence View". Using it you can put some kind of a fence overlay on your document to protect the data from theft via web camera. It also gives some extra security from those curious individuals who like to watch over people's' shoulders. Those who are not invited to the data room can't enter it. With a 2-step verification system, users have to enter a code that is sent in an SMS while logging in.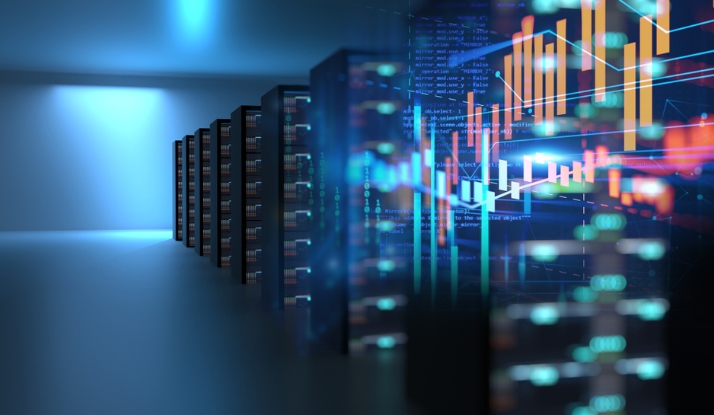 But security is not the only reason why this provider did gain its popularity. To make this iDeals data room review full let's take a look at other feature this service has. First of all, you'll need only 15 minutes to set everything up. You can upload documents in a bulk using Drag and Drop feature. Also, there is no need to prepare files for the upload – iDeals data room supports 25+ formats. Once the documents are uploaded you can structure them and invite other team members to the online data room. The owner of the online repository can manage the access other users have. It gives the control of the actions of team members. Also, there is a report that shows every action user has performed. The technology is adapted for every platform and device. There is no need to install any additional plug-ins or other software. Users can also reach their data rooms using a browser.
And if any issues have occurred, users can reach the support team that is available 24/7 every day. Support managers can speak 12 languages and are always ready to guide you through the process and provide you with a training if you need one.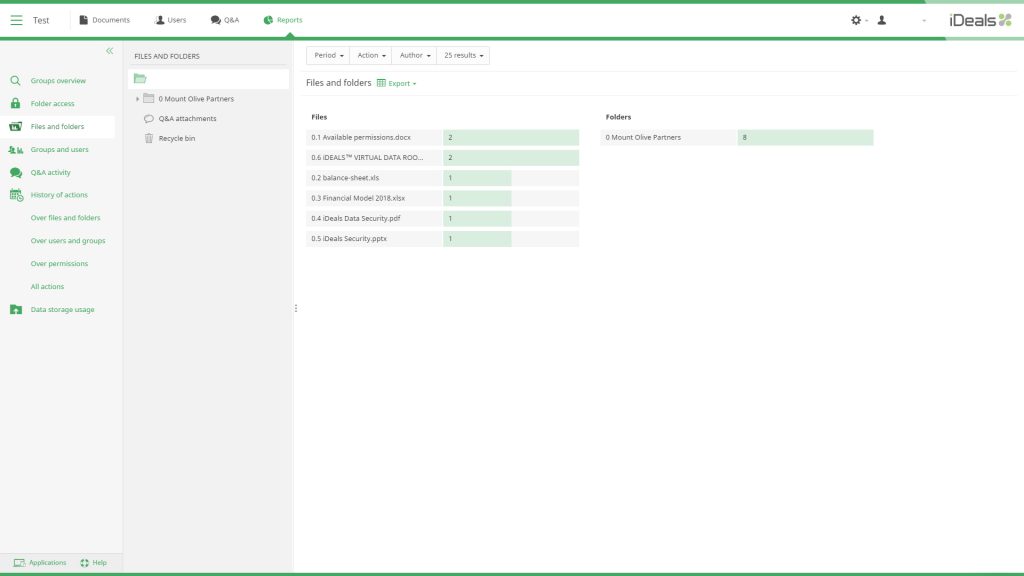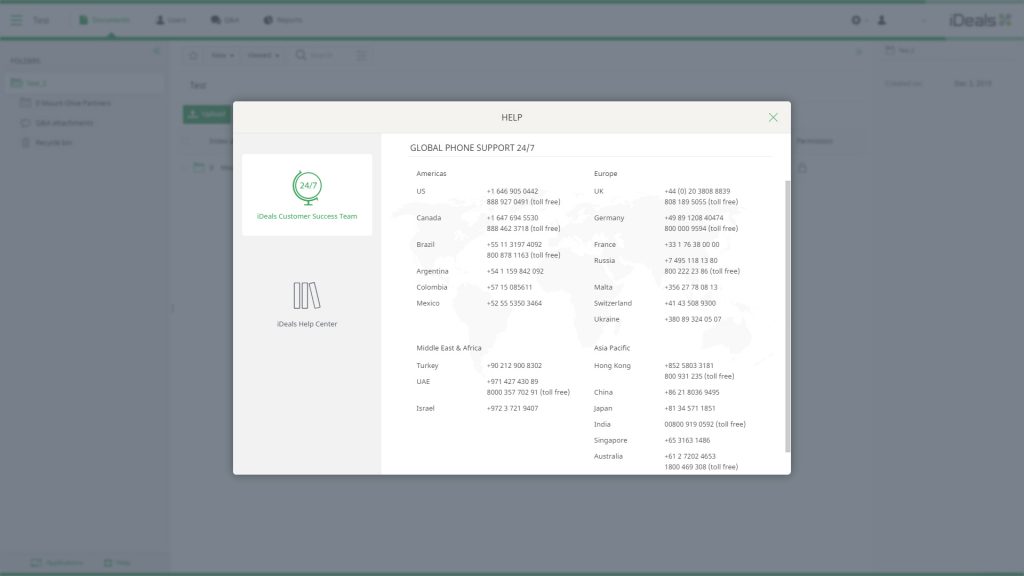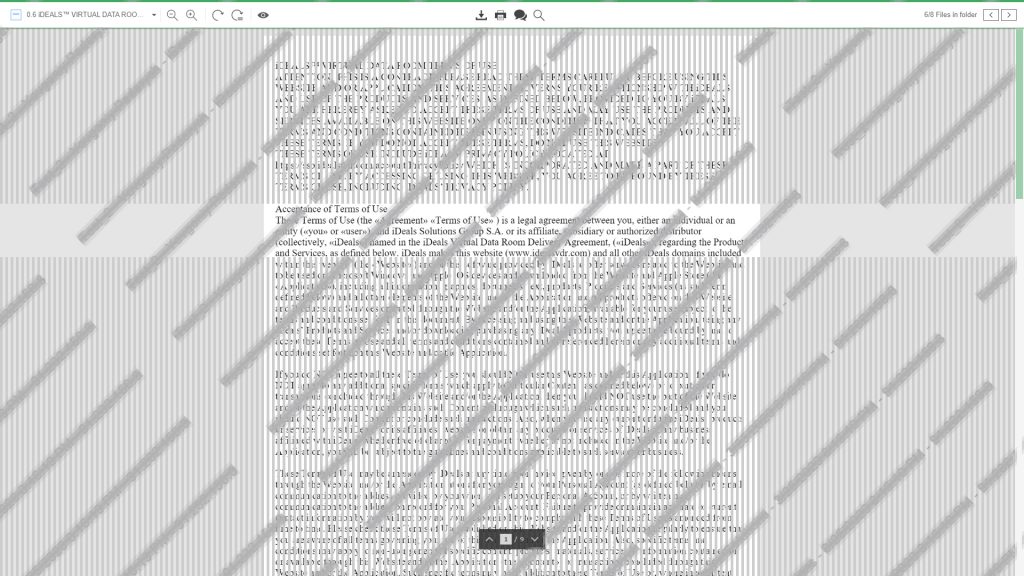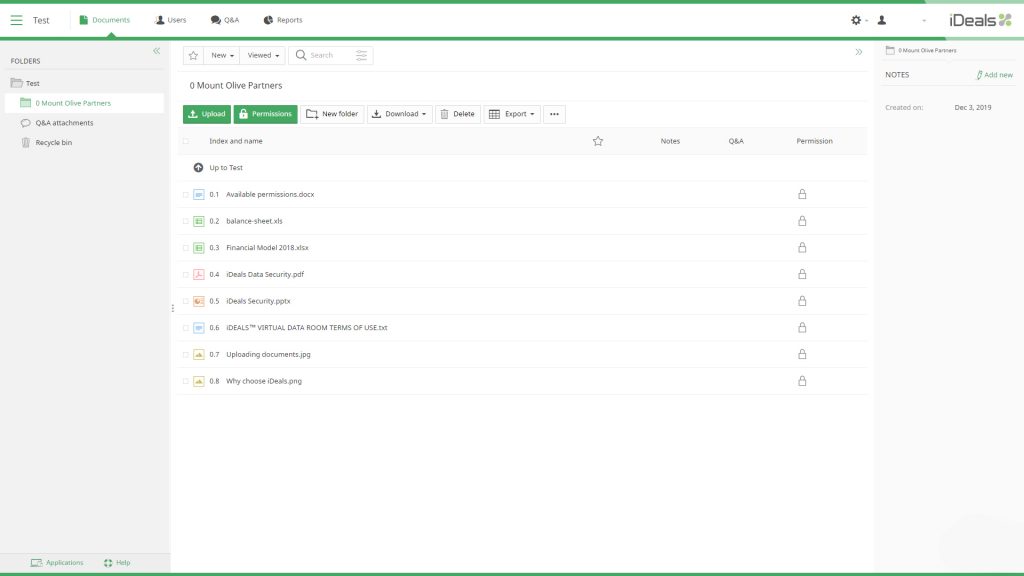 Frequently Asked Questions
Leave Review: